Completion of a new cable-stayed bridge in Hungary: light, elegant and technical
Two recent Freyssinet innovations were implemented on this bridge:
Multihole deviation saddles allowing the cables to be run from the back spans to the central span, through the pylon.
Local Cohesive Strand technology for the cables, allowing a triple corrosion protection barrier of the strands in a targeted manner. This is the first use in Europe of this technology, first introduced by Freyssinet in Asia.
The overall project
The M44 Tisza bridge, with a total length of 556m, consists of:
a 306m cable-stayed section with a 152m central span to cross the riverbed,
approach spans to allow passage over flood zones.
It has been built over the Tisza River as part of the construction of the new M44 motorway section between Lakitelek and Tiszakürt, about 120 km southeast of Budapest.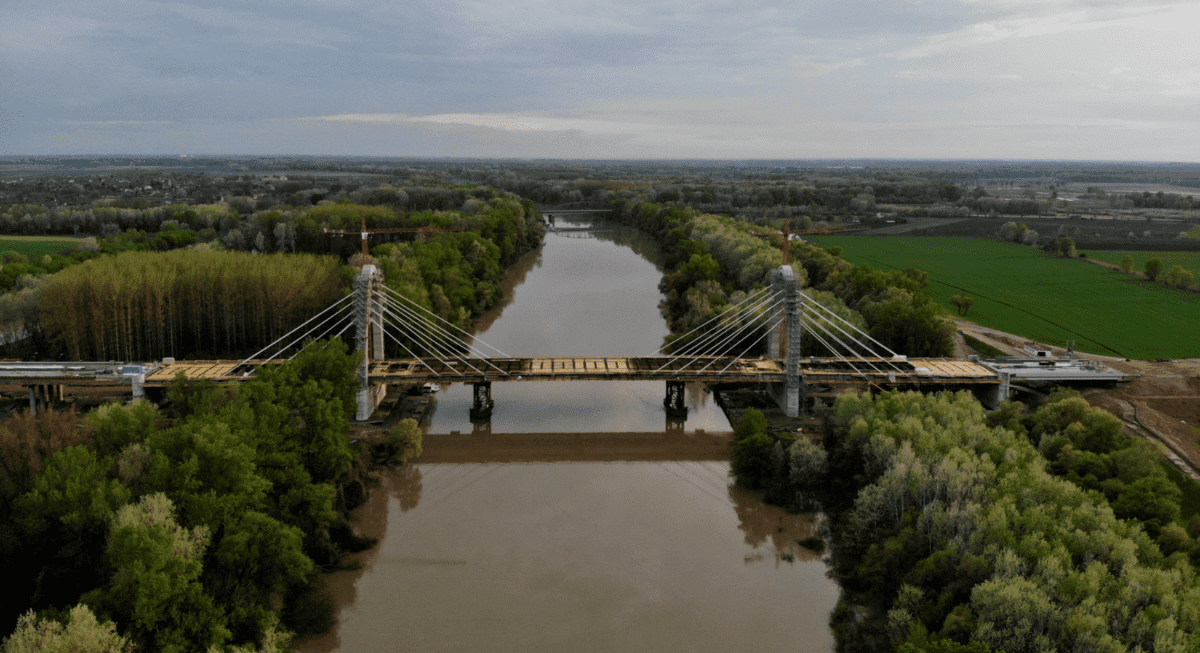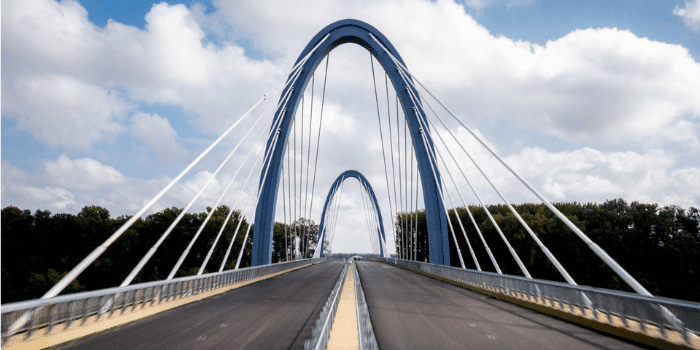 As usual for technical projects, our teams joined forces: the supply and installation of the stay cable system, including the saddles, was carried out by Pannon Freyssinet Kft, our subsidiary in Hungary and the Major Projects department in a JV. The local teams were also responsible for the supply and installation of the bridge bearings.
The schedule for the installation of the stay cables in the first half of 2021, which included a preparatory phase from January to March, was perfectly managed.