800 seismic isolators delivered for the future longest bridge of Chile
I
n just 8 months,
FPC Italy and Freyssinet Chile have manufactured, tested and shipped
over
400 ISOSISM® LRB seismic isolators
to Chile. They will be installed on
th
e Puente Industrial, a 2.5 km long bridge located south of
S
a
ntiago
!
The engineering and construction of this bridge is a major challenge, particularly due to the characteristics of the soil and the seismic activity of the region. The bridge will count 56 spans, each 45 m long, and will be composed of 7 concrete precast beams placed on seismic isolators. 
 By choosing to use seismic devices, the designer reduces the size of the piles and optimizes the foundations. Within Freyssinet, we observe an average saving of 15% on the overall cost of the project. Also, this avoids loss of operation and significant reconstruction costs as the bridge remains operational after an earthquake.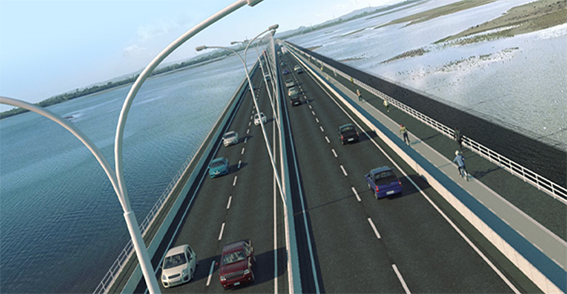 D
id you know Freyssinet had renowned teams specialized in earthquake protection devices in Italy? 
A design office in Milan

 

A production site of bearings, expansion joints and ISOSISM® devices in Montebello, close to Milan

 

A laboratory called ISOLAB where we perform qualification and production tests according to international standards (EN 15129, AASHTO, AS 5100, NCh2745, etc.). It is

the most active laboratory in Europe in dynamic testing for earthquake engineering.

 
Learn more about our expertise in seismic protection