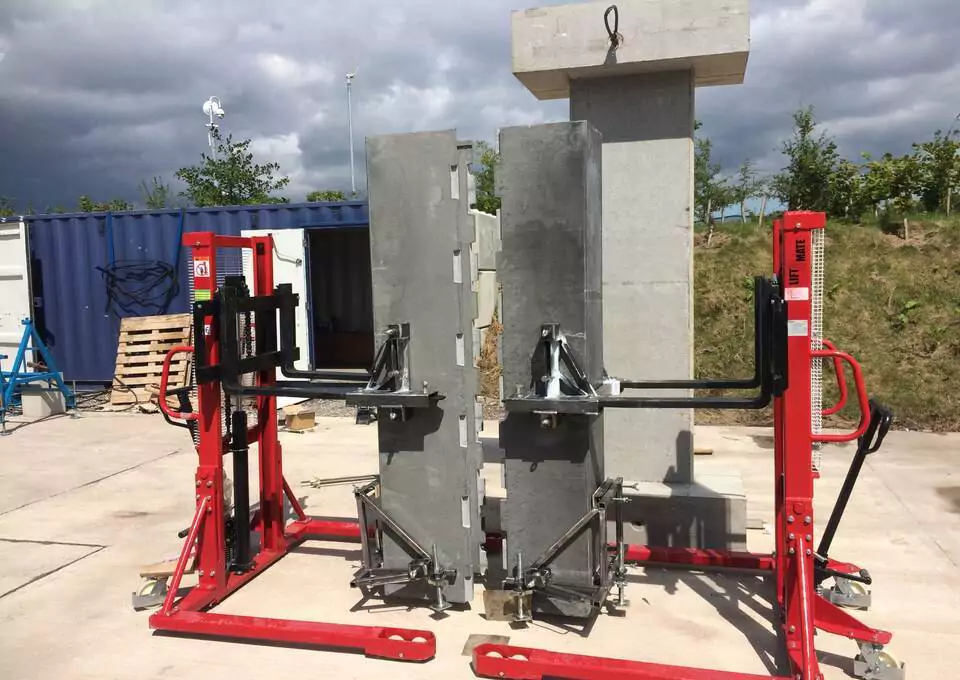 Innovative retrofit system
Freyssinet proposed an innovative retrofit system that used thin, fibre-reinforced concrete 'shells' that were made offsite and installed with minimum fuss around the columns that needed strengthening. The ultra high-performance concrete meets the requirements of strength and stiffness even at a thickness of just 40 mm, which also reduces the impact of the strengthening work on adjacent parking spaces.
The Exoleaf system was created specifically for this project, with Freyssinet investing around a year of research and development to prove the system, including building and testing two prototypes.