Application fields
Freyssinet anchoring systems are used to hold, restrain and support buildings and civil engineering structures, either permanently or temporarily.
Anchoring products are engineered systems that stabilize grounds and/or fix a structure to the ground, enabling load transfer into an appropriate stratum.
The anchors ensure the stability of the soil and allow for large and deep excavations. They are often temporary, as the long-term stability of the ground will be ensured by the structure built in the excavation (car parks, basements, etc.).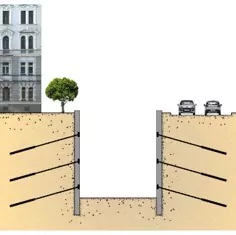 The anchor is the essential element that transmit forces from a retaining wall to the ground and ensures the overall stability.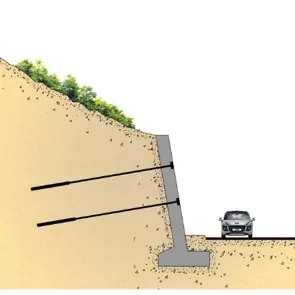 Vertical anchors are generally pre-stressed and improve the stability of dams, while reducing water ingress along the contact line with the rock.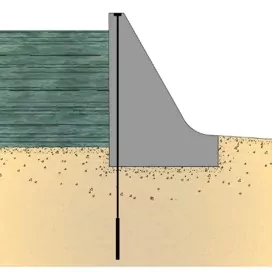 Ground anchors are generally used to improve the stability of an existing quay wall.
For new construction, port tie rods are used to transfer the forces to rear piles or sheet piling.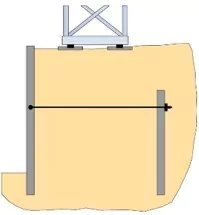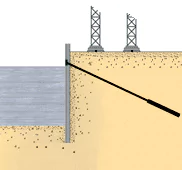 Anchors ensure the stability of galleries by balancing the forces of the ground. This technique applies to mines and tunnels.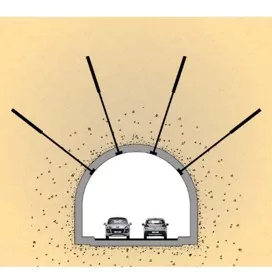 Vertical anchors provide an effective link between the foundation and the ground, while limiting the effects of fatigue when pre-stressed. The anchors can be used for towers, radio masts, wind turbines, etc.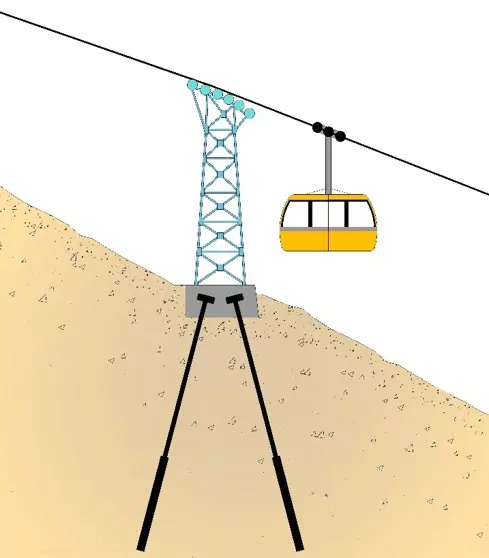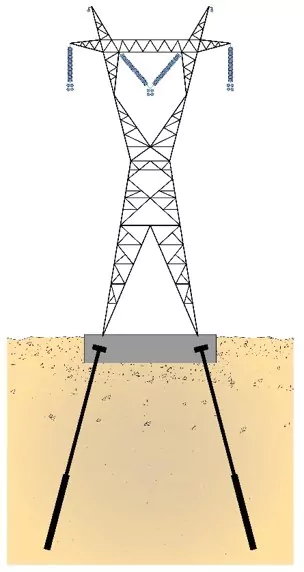 Anchors allow structures to be built on low bearing capacity or unstable ground. The vertical loads of the structure are transmitted to the deeper, stable areas.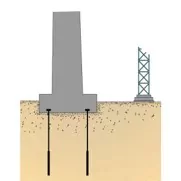 Anchors are used to hold structures in place that are subject to high water uplift pressure and therefore allow structures to be built in underwater areas by compensating for Archimedes' principle.
Anchoring a cable anchor block to the ground by means of pre-stressed ground anchors makes it possible to limit or cancel the movements, and therefore the fatigue effect.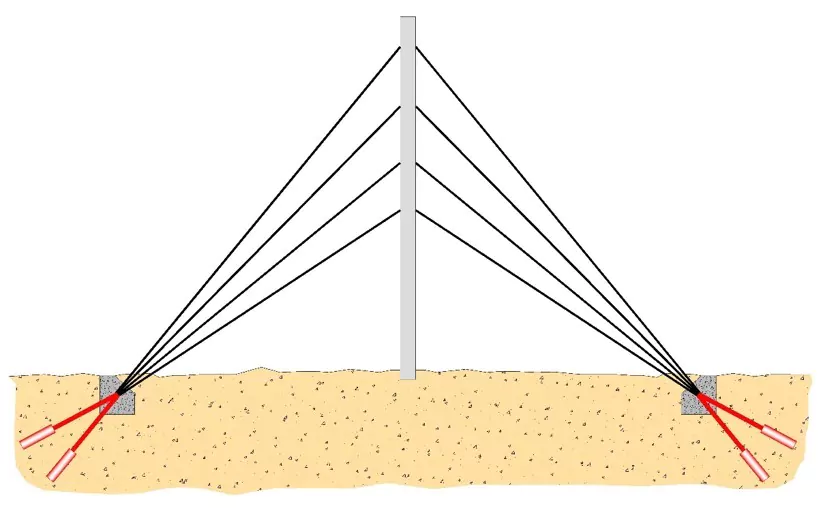 Anchoring systems for geotechnics
Why choose Freyssinet ground anchors
01.

Comprehensive range of systems for all uses

Ground anchors, soil nails, rocks bolts, micropiles, port tie rods
02.

Tailor-made solutions

In-house R&D and design office capable of studying specific solutions
03.

State-of-the-art

Products compliant with international standards
04.

Durability

Products protected against corrosion Monitoring solutions available for each system
05.

Local support

More than 60 subsidiaries with local qualified staff
06.

End-to-end services

Not just products. But a full range of solutions and services, including engineering and design, specification and manufacturing, installation and maintenance.
Anchoring systems for geotechnics
An end-to-end
service
Specification and design services
As part of our integrated approach, we provide the customized design of the required anchors to suit your project needs.
Production and quality control
As with all products designed and manufactured by Freyssinet, components and finished products are subject to strict controls based on the most stringent international standards. Freyssinet manages production and ensures quality control within its industrial subsidiary FPC (Freyssinet Products Company) based in France, which is ISO 9001 (quality), 14001 (environment), 45001 (safety and health) certified.
Installation and corrosion protection
Local teams of specialist technicians work on-site to carry out all the operations associated with installing anchors, in accordance with the applicable standard. They are particularly trained to master creep movement and carry out drilling, injection and tensioning operations and all tests needed (tensile, compression, conformity, inspection, etc).
Inspection and maintenance
Our geotechnical systems are designed for long life with minimal maintenance. Regular inspection of their condition and proper preventive maintenance will further extend their life. Dedicated standard monitoring equipment is available. Please contact us for recommendations and services in this area.
Contact us
You have a question about our solutions or you already have a project in mind? Please fill out the form below and our teams will get back to you shortly.