From ancient stone spans to vast modern suspensions, bridges are both icons and vital transportation routes that help connect our world.
Freyssinet develops advanced technologies and bridge construction techniques that limit their impact on the environment. From design to construction and monitoring of bridges, Freyssinet integrates the entire value chain.
Our areas of expertise

Value engineering
Construction methods
Heavy handling
Anchoring systems
Post-tensioning
Cable systems
Structural fittings
Monitoring
Maintenance
Project-specific challenges
The design and construction of bridges poses challenges that are often project-specific and push the limits of our engineering knowledge. These include achieving ever greater span lengths, incorporating more environmentally friendly materials and techniques, reducing construction times, ensuring maximum reliability and durability, and facilitating the maintenance of the structure over time.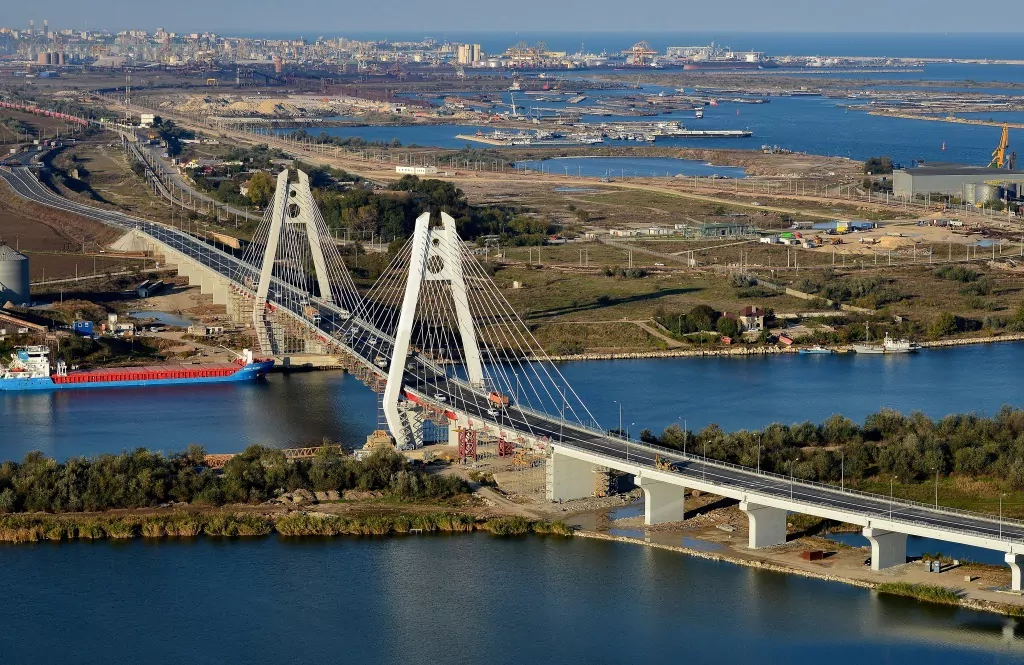 Clients expect smart and cost-effective solutions and variants from their partners, without sacrificing functionality and long-term performance.
Value engineering has a significant impact on the economics of the project if and only if it is carried out in a holistic way, analysing all the components of the project and the life cycle of the structure. This requires global expertise from the future partners in the construction project.
As value engineering is a global approach, and project management becomes increasingly complex, clients need to develop privileged links with contractors who can offer a global and integrated service.
Because resource conservation has become a vital issue, clients expect a robust methodology to reduce the overall carbon footprint of the project, as well as key performance indicators to measure the achievement of objectives.
Construction time is a key factor in project success and overall economy. Clients are looking to reduce construction time and increase site productivity, which requires good upfront planning and sound risk management.
The ageing of structures is one of the major challenges for managers in the years to come. In a context of limited financial resources, the use of structural health monitoring as a maintenance tool is of major importance.
Our specialist bridge service
Throughout project
life cycle
Design & value engineering
Freyssinet performs value engineering, which is a real opportunity for clients to challenge structural design and construction methods. Innovative products and modern construction techniques can be an important lever for improving the economy and sustainability of the construction project, optimising construction times and facilitating subsequent maintenance.
Design of construction methods
Construction methodology is a key aspect of project success. The reduction in cost and time is measurable. The search for efficiency to create a better performing structure is done at the design stage; the selection of an optimal method requires a high level of expertise.
Freyssinet is the bridge specialist par excellence, with unrivalled engineering resources and experience.
Design & manufacturing of structural accessories
The right structural fitting in the right place is a guarantee for optimal design and performance. Customers expect an efficient system and low maintenance.
All our cable anchorages, bridge bearings, seismic devices and expansion joints are designed, manufactured and tested in-house. All Freyssinet products are designed according to the requirements of the Freyssinet Technical Department and in compliance with international standards.
Construction
Building a bridge requires a high level of technical, planning, logistic and human skills. It is important to challenge the performance of the project at all stages, including its environmental impact.
Our decentralised model is unique in that it combines local execution know-how, networked experience sharing via knowledge management platforms with seven international centres of expertise, and high-level project management expertise with the major projects department.
Integration of structural accessories
As specialised components require specific care and expertise for their installation, their integration into the structure must be carried out by specialist teams or organised and supervised with the technical support of a specialist such as Freyssinet.
Structural monitoring and diagnosis
Infrastructure management is a key element of territorial planning and transport management policies. It is an area that is becoming increasingly crucial as traffic volumes rise.
Fully aware of these stakes, Freyssinet is becoming increasingly involved in this field, with the capabilities to offer structural inspections, preventive maintenance of structural components and systems, structural health and monitoring solutions, data analysis, recommendations and action plans.
Our solutions for bridge construction
Find out more with our case studies