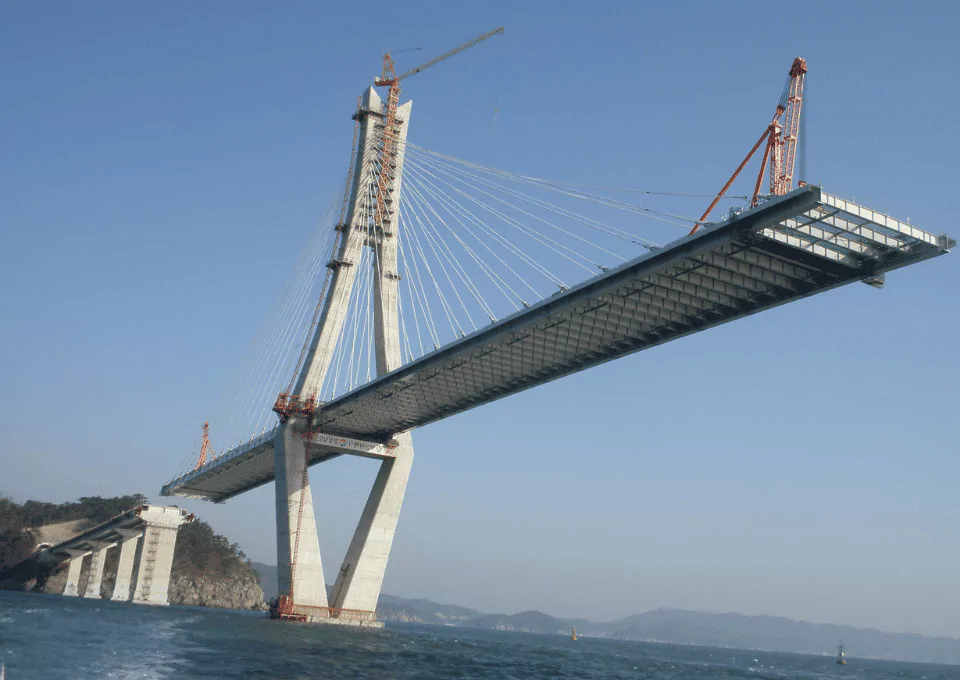 Temporary stay cables to secure the deck segments
Work began in April 2009 with the lifting and installation of a first 650-tonne segment, using a 3,000-ton offshore crane. A major challenge with the coordination and preparation of the different phases was to secure the segment with Freyssinet temporary stay cables and free the crane.
The current segments, with a unit weight of 330 tons, were then implemented by successive cantilevering using a lifting goat. To mitigate the meteorological risk during construction, each segment was assembled in 3 distinct phases of short duration:
lifting and bolting of the prefabricated steel structure (90 tons),
installation of shrouds,
lifting and installation of prefabricated concrete panels and jointing of the precast concrete slabs (6 x 40 tons).
Beyond contributing to the construction of the steel-concrete composite deck of the two-pylon bridge, we were also in charge of the fabrication and erection of the concrete pylons of both bridges, Lot 1 and 2.