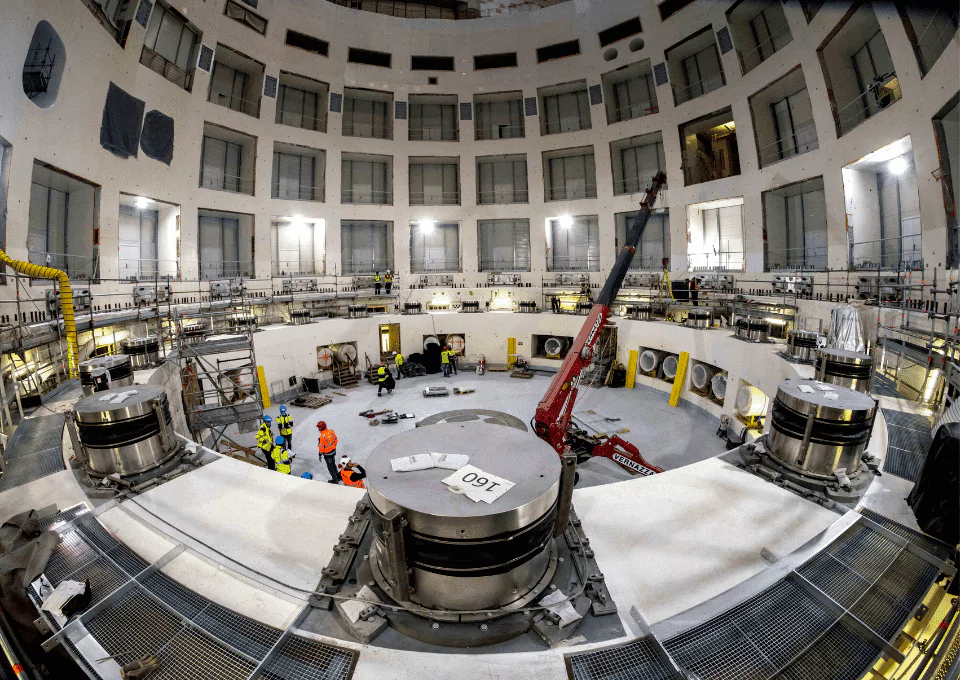 Exacting requirements
Freyssinet's industrial department worked with Nuvia (Nuclear specialist of Soletanche Freyssinet) for several years to develop and test these spherical stainless-steel bearings. Each must accommodate a load of up to 1,200 t and thermal expansion of ±40 mm, resulting from the predicted temperature range of between -100 °C and +35 °C in a highly radioactive environment.
As well as the necessary loads and displacements, Freyssinet-Nuvia also had to guarantee a maximum coefficient of friction of 0.25. This required a great deal of work to investigate and validate the relationships between the different materials and sliding surfaces of the components that make up the bearings.
It was not possible to use existing sliding materials that were available on the market, as they did not meet the criteria in terms of creep, radiation resistance, and brittleness under cold temperatures.
Credit: ITER organisation