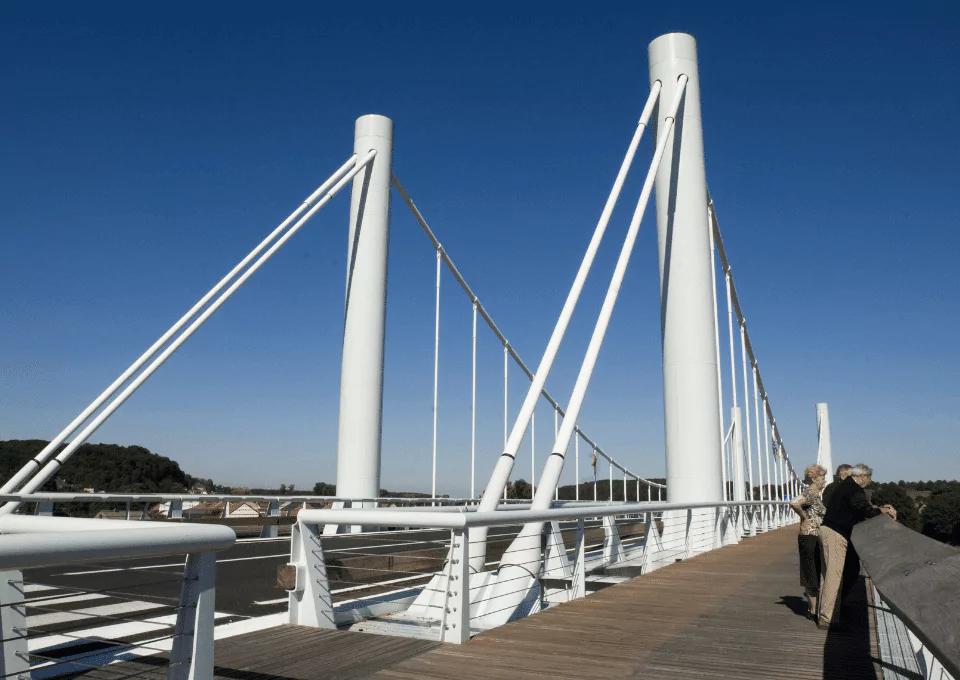 Low profile approach for Kanne Suspension Bridge
The choice of bridge type was unusual for such a short span, but it ticked the boxes of being both aesthetically pleasing, and having a sufficiently shallow deck profile to offer the required shipping clearance without the need for ramped approaches.
It was the first of its type to be built in Belgium since the 1960s and the owner was clear that service life of the main cables should be considered of high importance. They wanted to be confident it would match or exceed that of a standard cable-supported bridge.