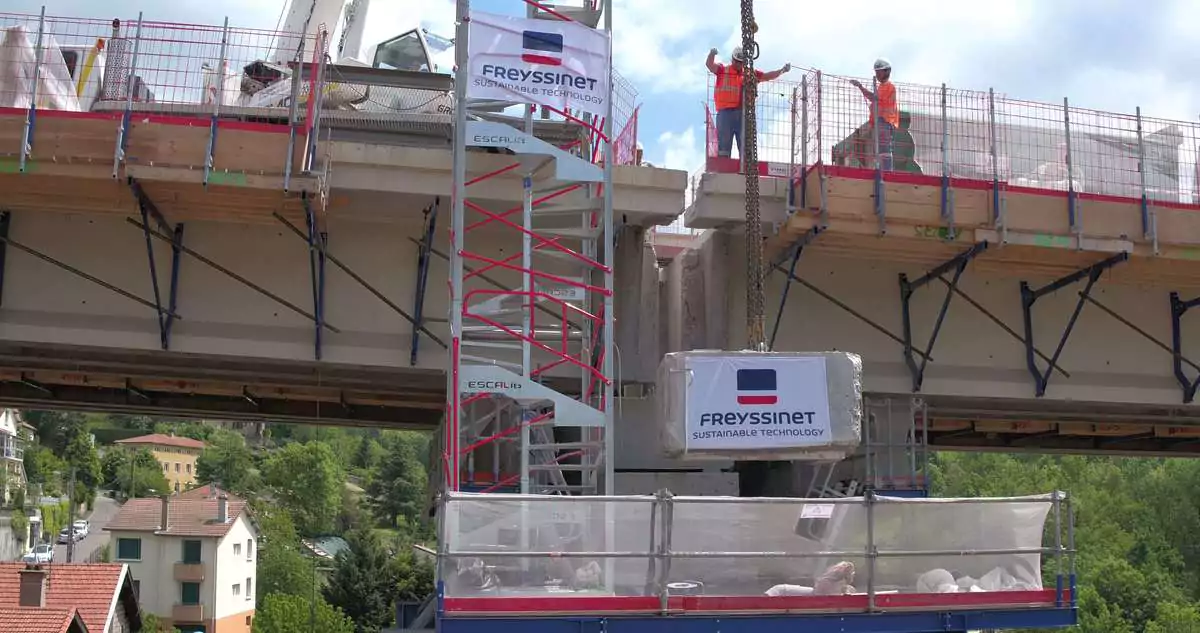 3 variants, 1 solution
To strengthen the structure, Freyssinet's teams achieved the continuity of the deck by connecting the seven independent spans together to obtain a monolithic structure of 256 meters. Deck continuity permitted the removal of the road expansion joints on intermediate supports; new road joints capable of accommodating the whole expansion of the structure were installed at each end of the viaduct. This contributed to a significant reduction in noise nuisance for local residents; roads were resurfaced. The deck was strengthened with longitudinal, external prestressing tendons, to solve the structural weakening of the beams observed.
Among the three variants considered by the structure's owner, the solution implemented by Freyssinet was considered as the most innovative and best suited to the project's configuration.