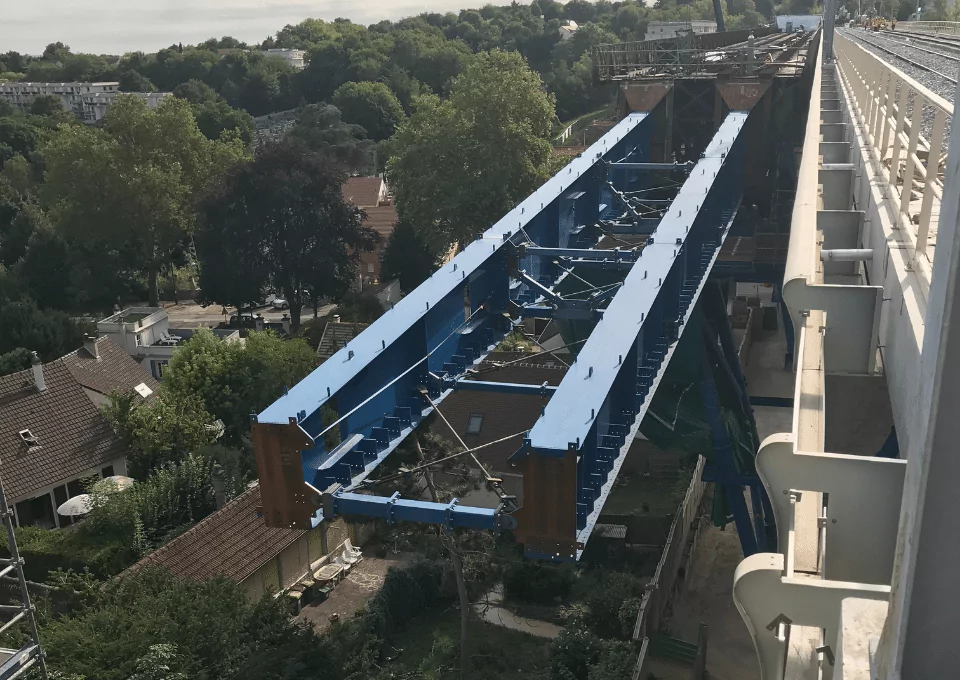 Slid out the old deck and slid in the new composite steel and concrete deck
This operation, which is considered the most complex part of the project, consists of sliding first the old deck and then the new one sideways using a system of hydraulic jacks. Built in 1883, the bridge is located on Line L of the Transilien rail network in a very built-up area near Marly-le-Roi station, and carries nearly 150 trains each day.
The project was carried out in five phases over a two-and-a-half-year period, limiting the disruption to rail traffic to a few weekends in 2017 and then seven consecutive weeks in the summer of 2018 to complete the work.