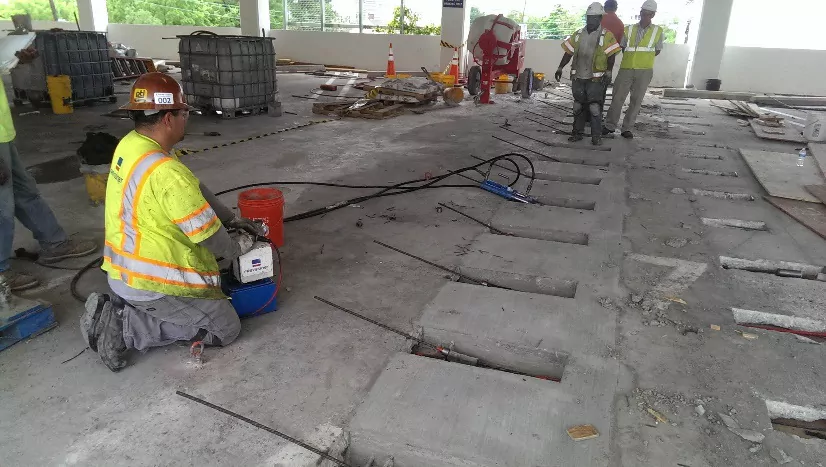 Structural assessment and damage report
A full structural survey of the five-storey building, which dates from 1979, was subsequently carried out to assess its structural condition and identify what repairs were needed.
The condition of the post-tensioned concrete structure was revealed to be severely deteriorated, with many of the tendons being corroded in the vicinity of the construction joints. The most significant problem was found on the fourth floor where one of the slabs had deflected by some 25 mm across the full length of the joint.