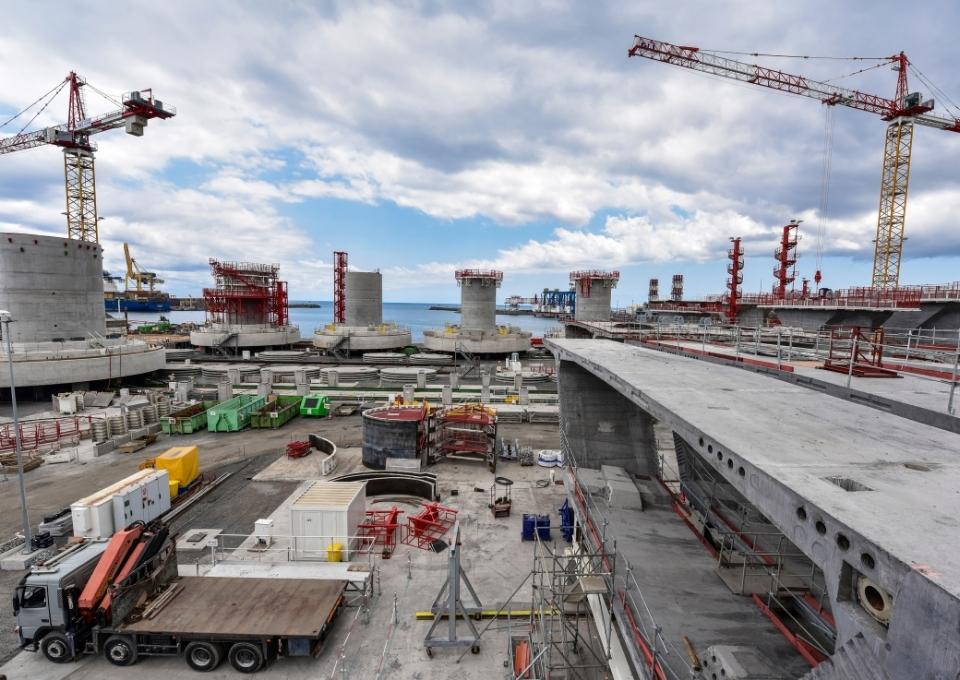 An offshore viaduct prefabricated on land
To be able to support the long spans between two piers – the standard spans are 120 m long – the reinforced concrete deck of the viaduct has a very important prestressing system. Transversal prestressing was first installed on land by Freyssinet teams: to overcome the conditions of strong swells and cyclonic winds that prevail in the region, almost all of the viaduct's 1,386 segments and 48 piers were indeed prefabricated in a vast dedicated factory. Six transverse prestressing cables (4 greased, sheathed T15S strands per cable) were placed in each of the segments.
"Mega-segments" were also assembled on this prefabrication area. These structures, corresponding to the start of the deck on each pier, made up of two pairs of segments made continuous by longitudinal beam cables (31 T15S strands per cable, with Freyssinet system C anchors), were then transported by barge to be put in place on each pier.