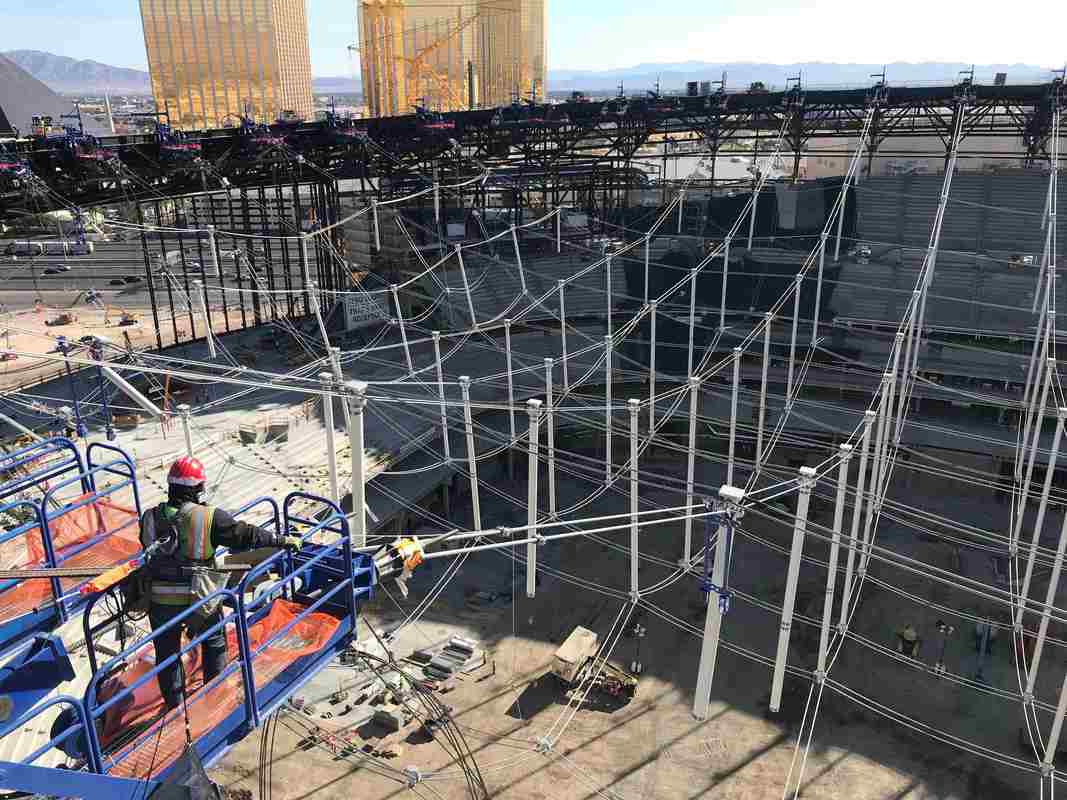 Cable roof stadium track and trace
Freyssinet and its partner Sixense spent several months developing the digital tool and user interface ahead of work starting on site. The main benefits were that it enabled traceability of all information – both that which was sent to site and the as-built data that was returned; the tablet was light and portable for use on site; it eliminated the use of printed copies; and the 3D viewer enabled operatives to easily understand the assembly of a very complex structure. Non-conformance reports were much easier to resolve as they could accompanied by photos of the relevant product, eliminating potential problems with translation when suppliers were overseas.
The digital tool improved productivity and quality control, cutting down on the time taken to submit and resolve problems and creating traceability and proper documentation. This pilot project has the potential to be developed further, building on feedback from its successful use on the Allegiant Stadium.