Read about two recent Freyssinet projects in Asia in Bridge Design & Engineering #106
Freyssinet has been honored this month with two of our works receiving press coverage in
Bridge Design and Engineering
, a major publication in our industry.
Two projects involving different technologies
In its latest issue, the English magazine Bridge Design and Engineering dedicated two articles to two of our recent worksites, the Chenab River Bridge and the Thu Thiem 2 Bridge. Both of them used advanced technologies in particularly challenging environments.
The Chenab River Bridge, India
Spanning 467m above the Chenab River in India, 600 km north of New Dehli, the steel arch of what will be the world's tallest railway bridge sits impressively astride the steep sides of the Chenab Valley.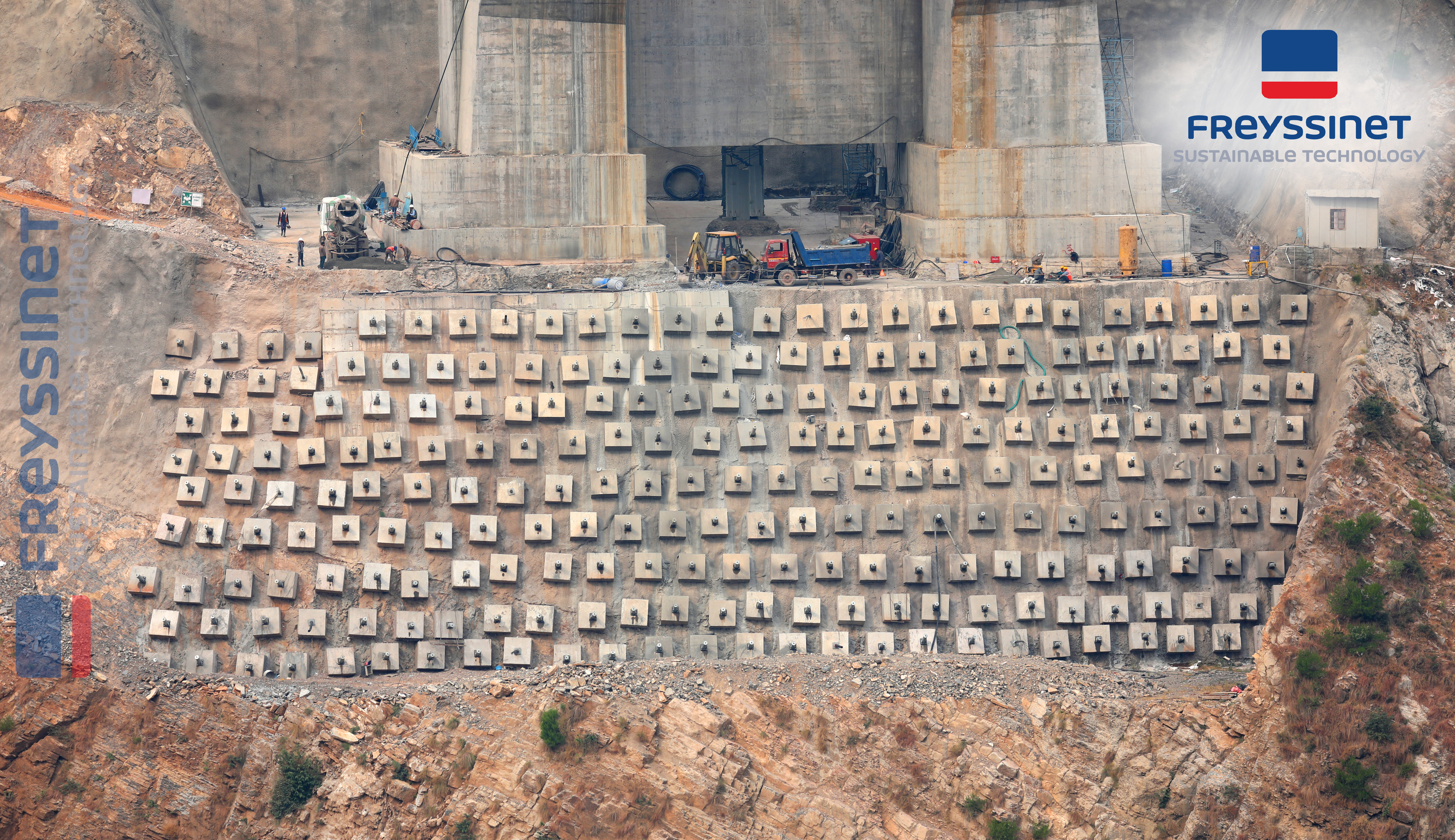 Numerous challenges have been overcome to allow the bridge to be constructed in the Himalayan foothills, which experience strong winds, earthquakes and landslides.
Geotechnical analysis revealed that south of the river at abutting foundations, there were very good ground conditions.
However, on the northern side of the valley, complete consolidation of the rock was required. Freyssinet was contracted to fabricate and install the cable anchors and rock bolts for this side of the bridge under the supervision of AECOM.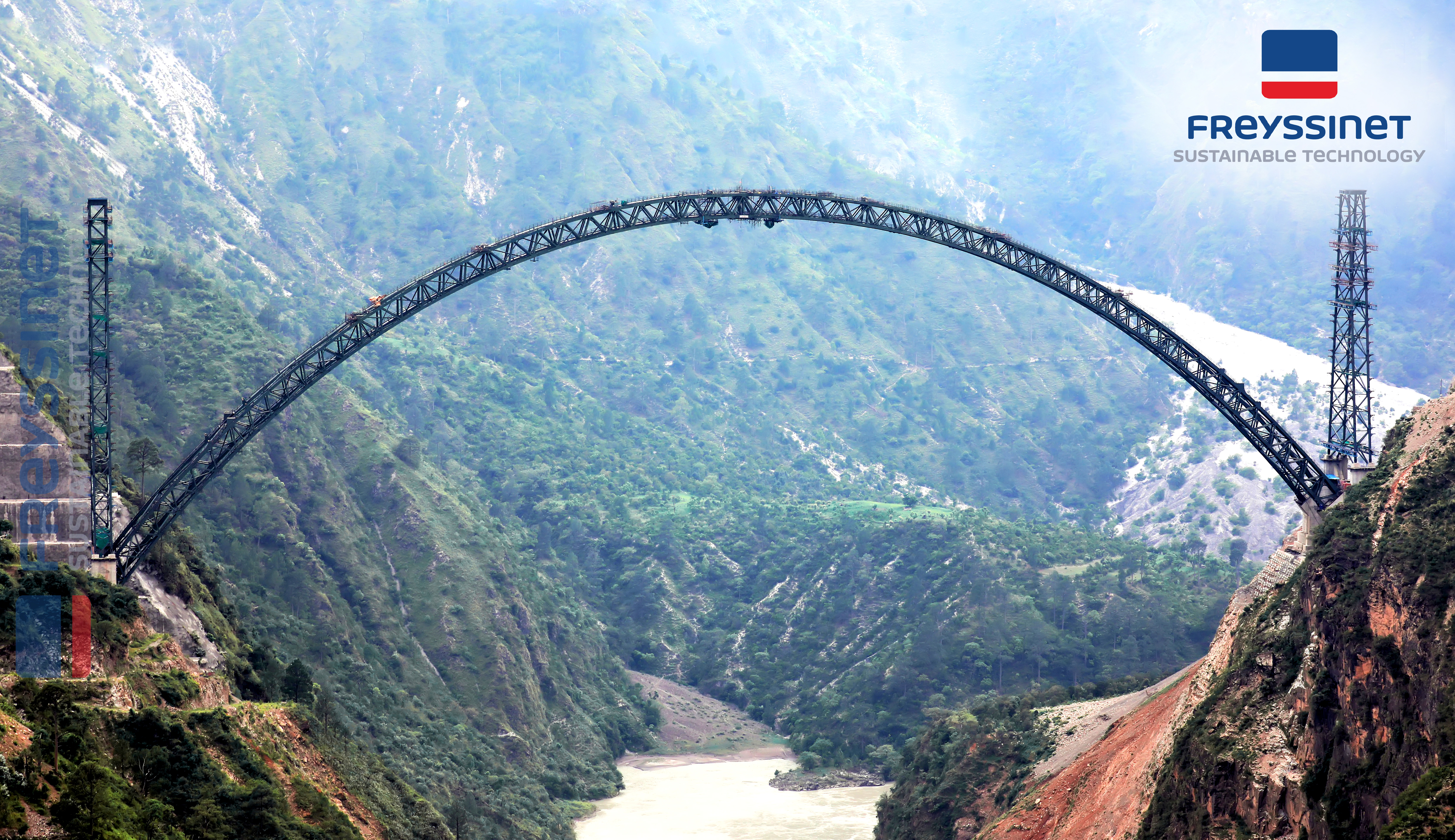 You will find out all the details of the installation of these huge cable anchors on this challenging site in the article.
The arch was completed in April 2021, and the Chenab railway bridge is expected to open to rail traffic in December 2022.
The Thu Thiem 2 Bridge, Vietnam
In the second article, BDE covered the Thu Thiem 2 Bridge, a new cable-stayed bridge located in central Ho Chi Minh City in Vietnam.
The bridge has a unique, back-inclined curved pylon and asymmetric span arrangements. Such a structure is complex to design and challenging to build. WSP Finland and Freyssinet have been assigned as designer and main contractor, respectively.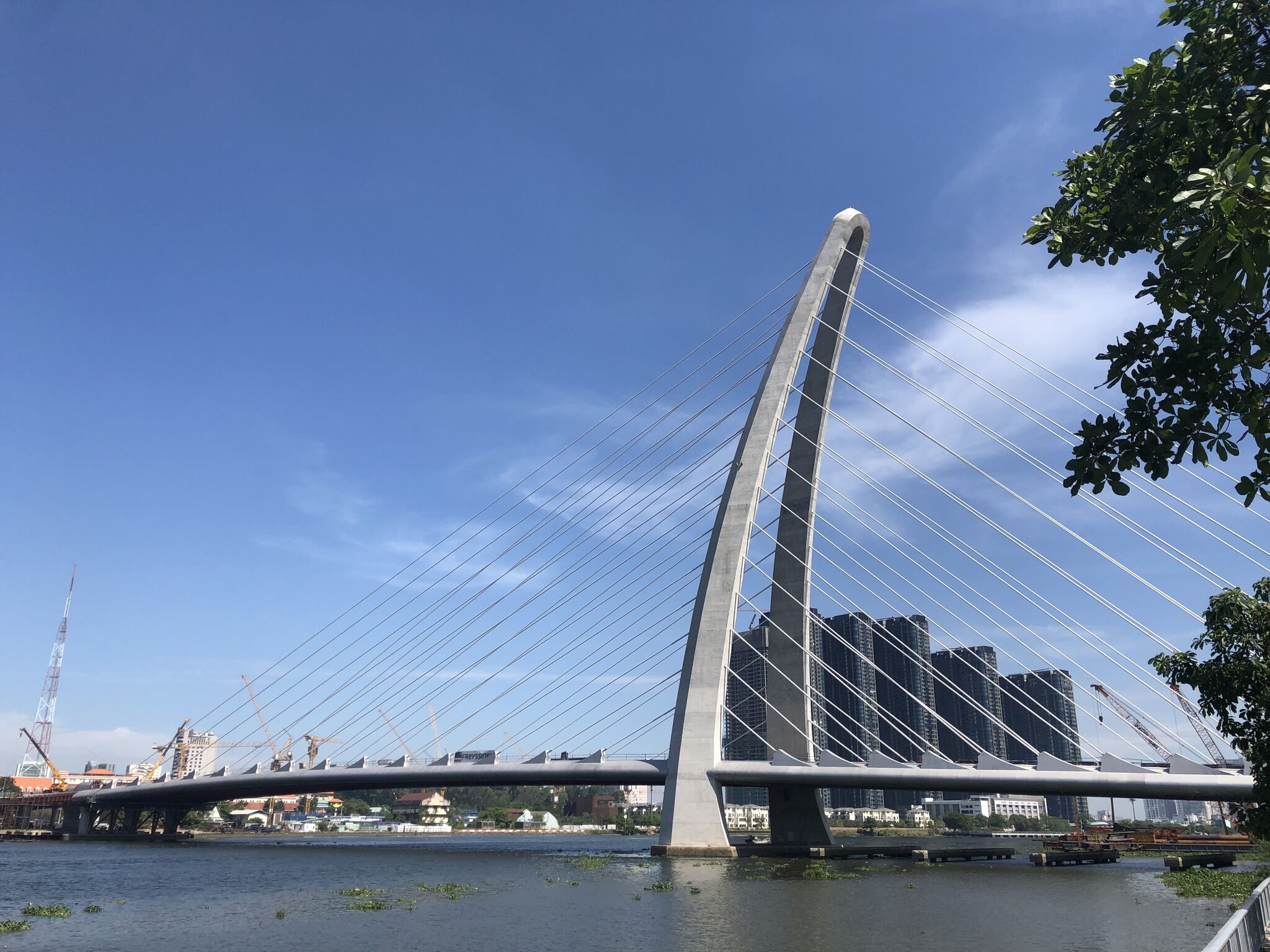 The bridge was built using the free cantilever method. However, the curved pylon could not be built as a free-standing tower but had to be supported by the stays during construction.
Therefore, span erection had to be coordinated with the pylon's construction in parallel. All works had to be fully synchronized, since casting the concrete for the pylon bent it backwards, lifting up the cantilevering span.
The work has been a tour-de-force due to the multi-stage erection procedures and the request for complex geometry control.
The two articles are available in issue #106 of Bridge Design & Engineering.