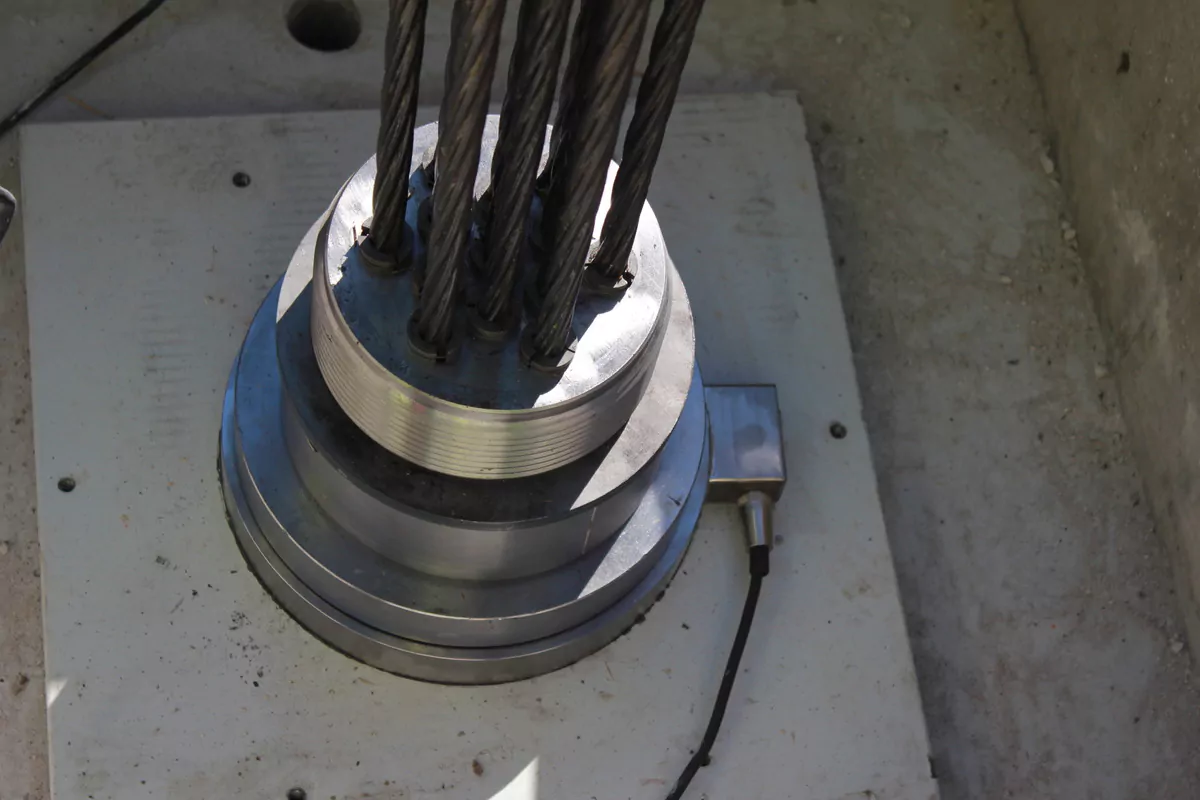 Freyssinet also supplies, under the brand FreyssiCell, a load cell system, which measures the force in the tendon during the work and throughout the life of the structure.
The system has a centralised measurement unit, which allows all cell-equipped ground anchors to be monitored from a single workstation. Other data acquisition systems can be connected on request.
7 standards models are available in stock, from 500 kN to 3100 kN.
Perfectly designed for all types of anchors (bars, strands, …), it is easy to install.