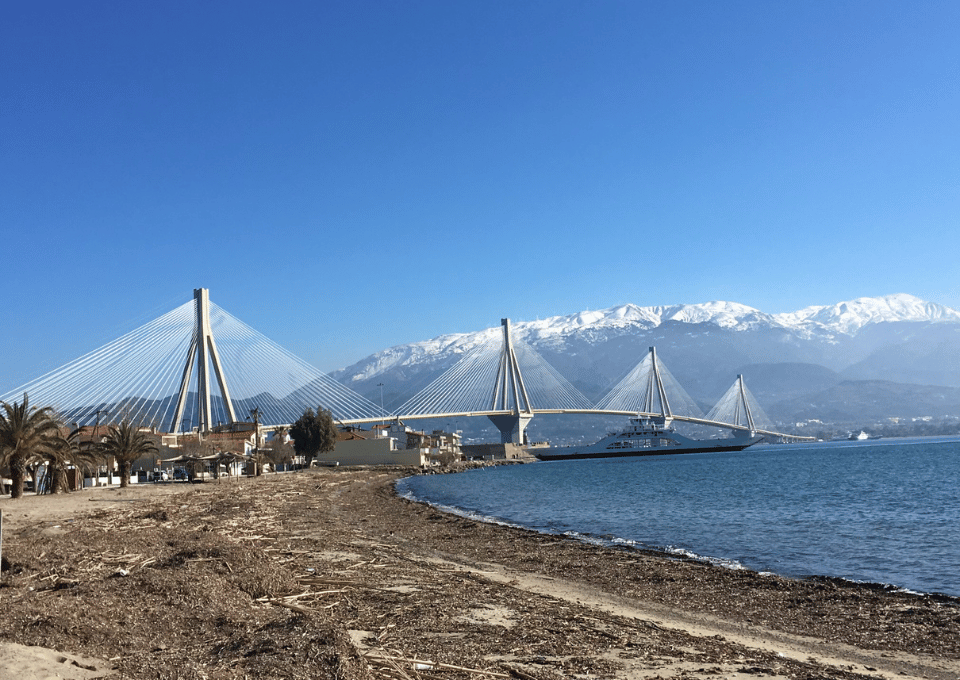 The world's longest multi-span cable-stayed bridge at its time
This 2,252m-long cable-stayed bridge is composed of three 560m-long main spans and two 286m-long side spans, carried by four pylons rising up to 140m above sea level.
Its 368 stay cables, forming a semi-fan shape, are in two inclined arrangements, with their lower anchorages at deck level and their upper anchorages at the head of the pylons. Each stay cable is made of 40 to 72 parallel, galvanized strands individually protected with an extruded layer of HDPE as well as an outer HDPE duct.