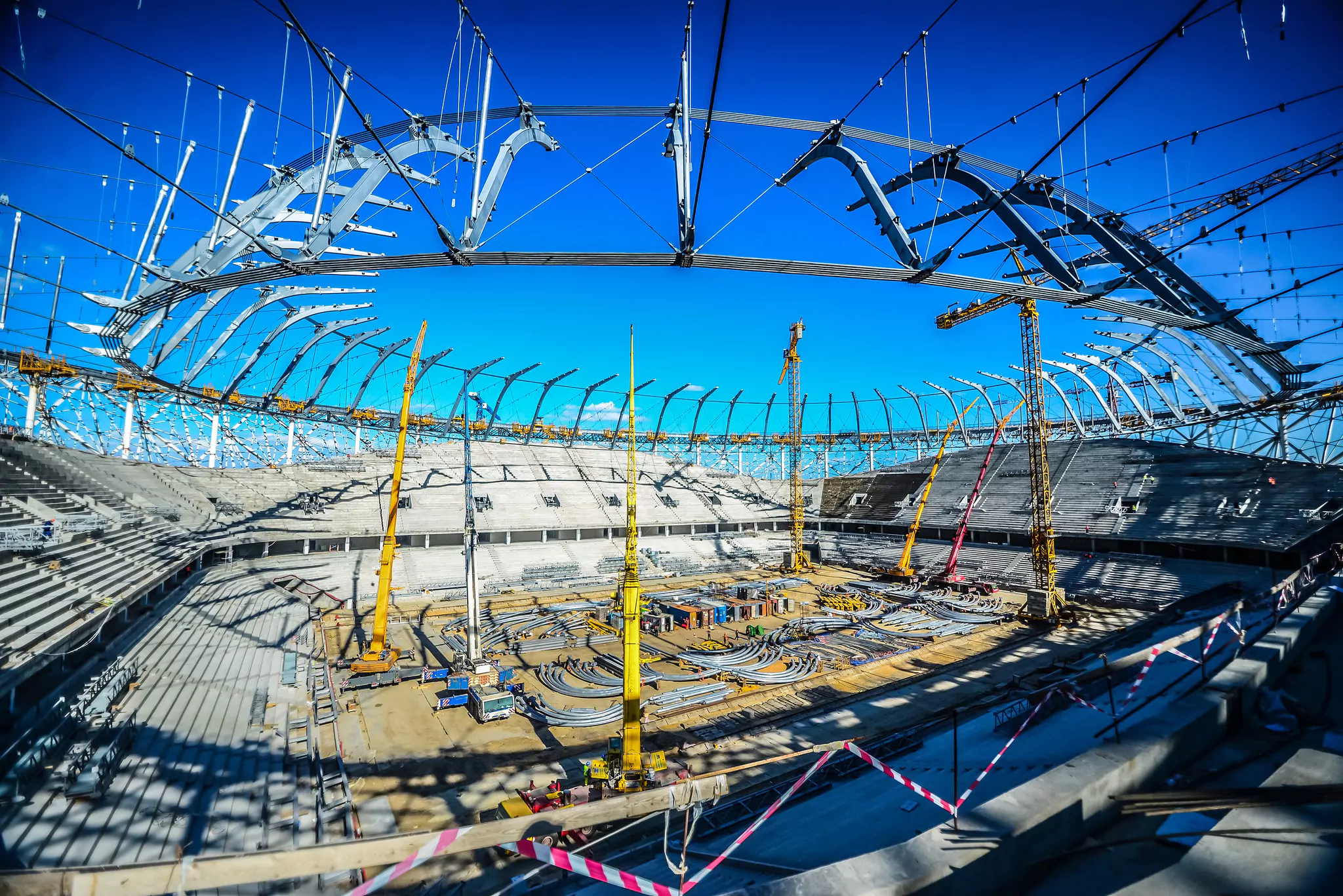 A very technical implementation in a short period of time
The eaves protecting the 45,000-seat stands of the Volgograd Arena consist of a cable-stayed structure forming a circular crown supported by an outer peripheral structural steelwork surmounting the stadium compound.
Resembling the spokes of a bicycle wheel, forty-four lines of star cables connect the two superimposed tension rings constituting the inner edge of the crown to the outer edge, consisting of a compression ring integrated into the metal frame. In line with each of these anchor lines, a cantilever beam made up of a 20-m high-arched steel column ensures the transmission of the compression forces between the two central rings, while four support legs separate the two levels of radial cables which, once tensioned, enable the structure to be self-supporting.
In just six months, our teams assembled and erected this 1,600-t structure at a height of 48 m, while working with other teams, with a small available footprint and very harsh weather conditions linked to the proximity of the Volga.