Freyssinet awarded for the rehabilitation of 26 bridges in Ottawa
Freyssinet Canada
has been awarded
a contract by the
KEV
consortium for the rehabilitation of 26 bridges part of the
O-Train
East-West Extension
L
ight
R
ailway
T
ransit (LRT)
project.
Freyssinet is proud of being involved in the
S
tage 2 LRT project which will change for the best the way people move around Ottawa. 
A major project in tough working conditions.
In this purpose, we have three crews operating day and night all around the Capital City under both summer and winter conditions to extend the service life of these structures.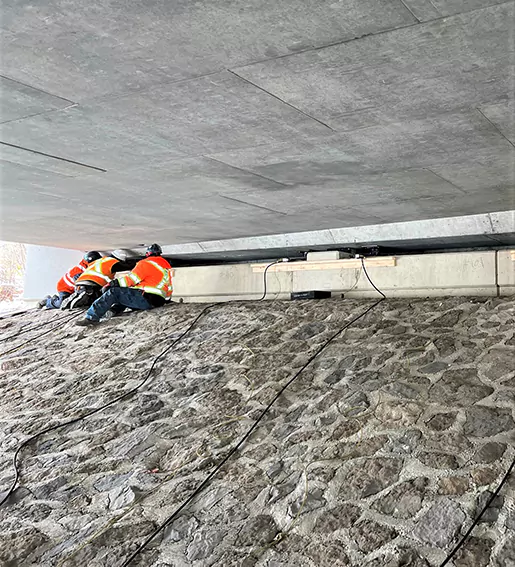 Started August 2022, the project combines 3 typical Freyssinet know-hows in bridge repair:
Crack injection using either polyurethane resin or epoxy

 to 

restore waterproofing and load bearing capacity of the bridges.

 

 
Bridge jacking with synchronized lifting system to replace both pot and elastomeric bearings

 
Treatment of delaminated concrete area on bridge abutments, walls, beams, and soffits including chipping, forming, and pumping/pouring.

 
Final Client: City of Ottawa
Consortium: Kiewit Eurovia Vinci