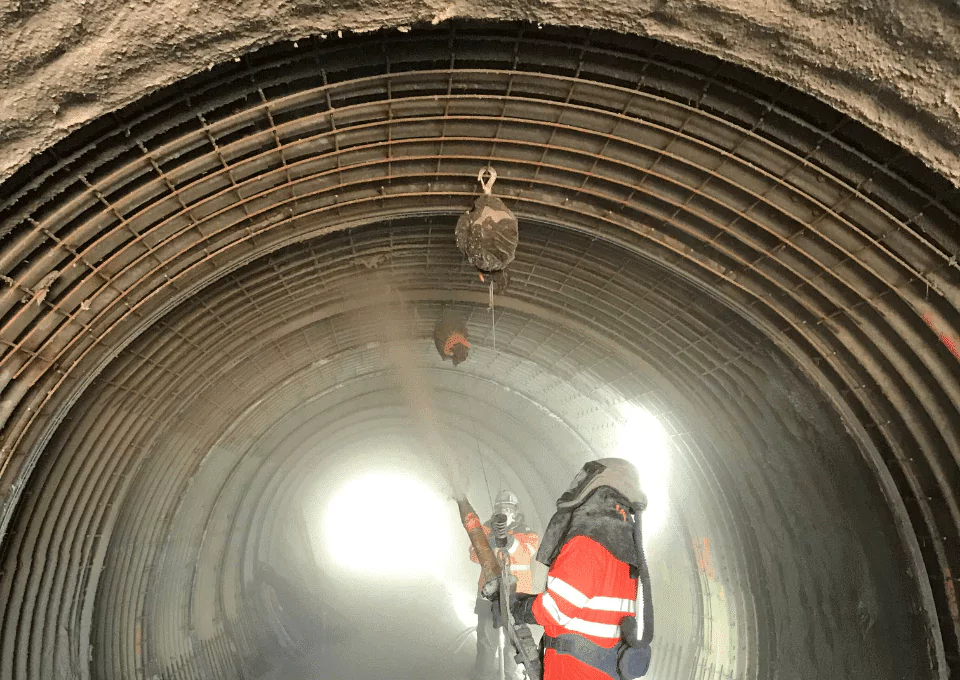 Opening up a world of possibilities for UHPFRC reinforcement
The self-levelling rheology of UHPFRC meant that, until recently, its use was limited to cast-in-place or prefabricated solutions. It was not technically possible to spray it onto inclined surfaces, vertical walls or slab soffits.
The innovation of a sprayable version of UHPFRC for civil engineering projects represents a breakthrough in the existing technologies for repair and retrofitting of structures. It came about through collaboration between concrete premix designer LafargeHolcim, and Freyssinet, which developed the application method.
Such cooperation between a specialist contractor in the field of structural repair and strengthening, a supplier of UHPFRC premix and the research department of the French Ministry of Transport, has proven that the new technology is suitable for retrofitting corrugated steel culverts.