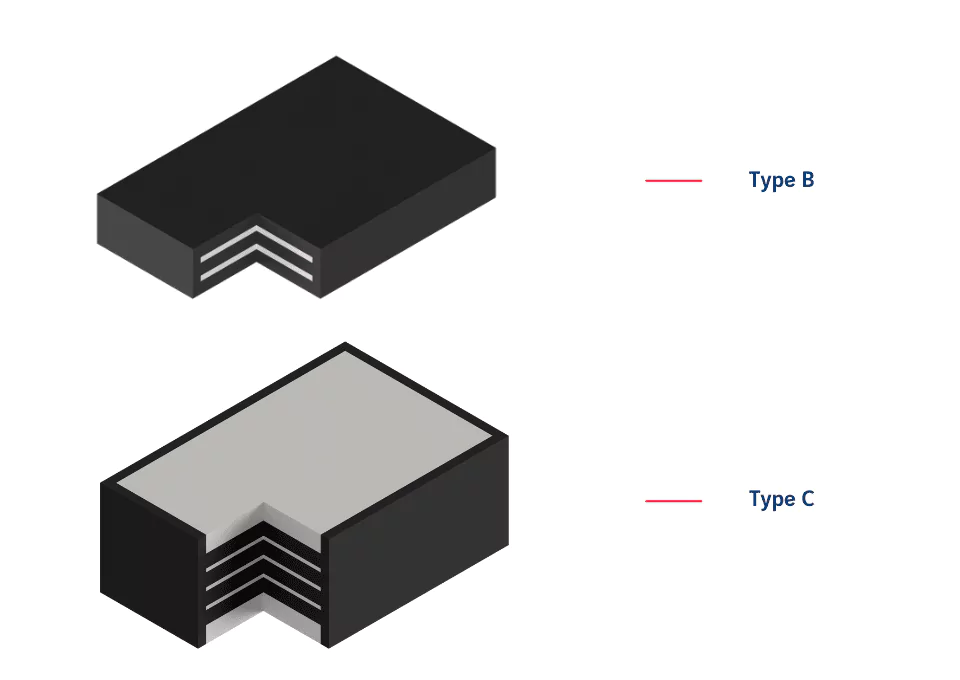 Standard elastomeric bearings – Type B, Type C
They consist of 2 to 12 laminated elastomer layers vulcanized on steel plates. Natural or chloroprene rubber.
The bearings are individually moulded and the reinforcing plates are embedded in the elastomer with a side coverage of at least 4 mm and outer layers of 2.5 mm thickness (type B) or thick outer bands (type C).
Their cross-section is rectangular, square or circular depending on site requirements.