Linear rocker bearing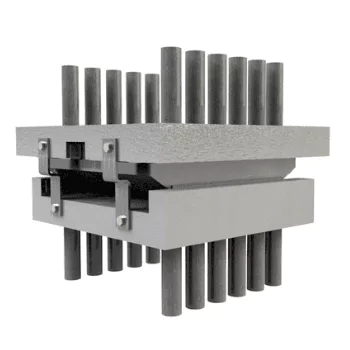 The linear rocker bearing is made up of a lower metal plate on which a rocker oscillates; shear pins hold the rocker in place.
The product is available in fixed, free sliding and guided sliding versions.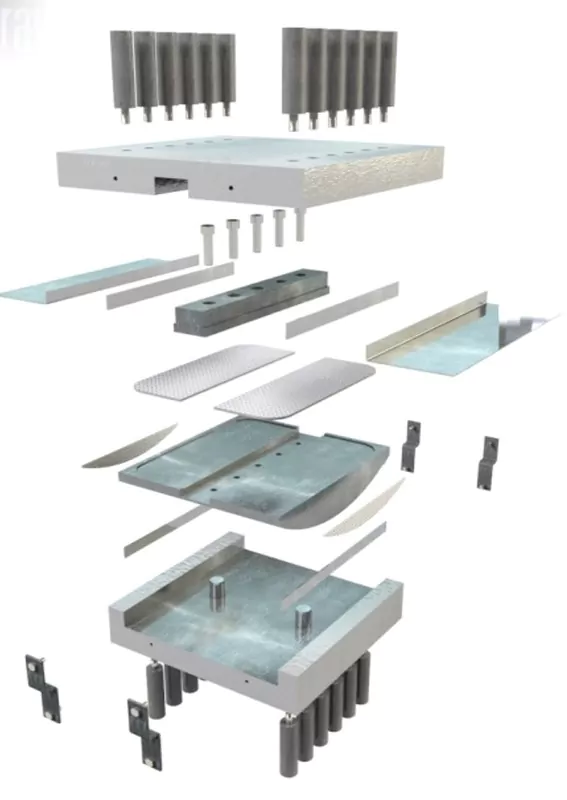 Linear bearings can support vertical and horizontal loads on one axis.
They allow rotation on a single axis and movement on a single axis.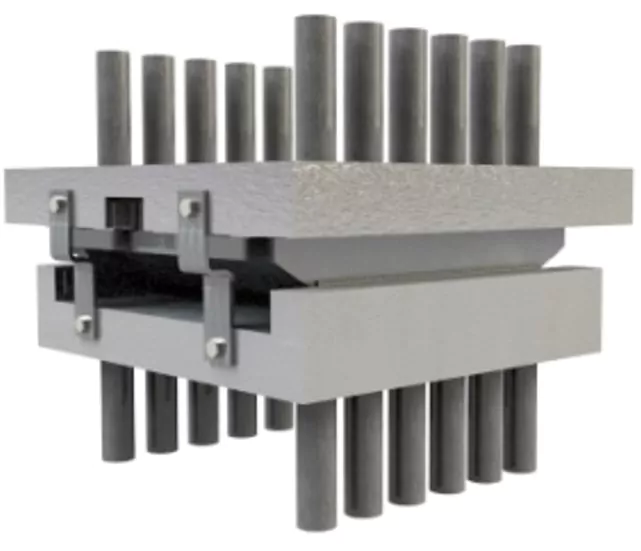 Advantages
Why choose TETRON® linear rocker bearings for your project
01.

Cost-effective solution

For metal bridge structures
02.

High rotation capacity

Adapted to flexible structures
03.

Highly durable, low maintenance

Simple design
Careful selection of components and materials
Can be supplied in stainless steel for aggressive environments
04.

Economic

Low manufacturing, installation and maintenance costs
05.

Taylor made

Custom design to suit the type of structure and the needs of the project
06.

Adaptable to all standards

Designed for all national and international standards
Type of structure
Steel bridges
Maximum vertical load
Moderate loads
Maximum horizontal load
Up to 30% of vertical load
Maximum rotation
Up to 50 mrad
Movement capacity
No limit
Allowable temperature
With PTFE: from -35°C to +48°C
With ISOGLIDE: from -50°C to +90°C
Documentation
Contact us
You have a question about our solutions or you already have a project in mind? Please fill out the form below and our teams will get back to you shortly.